Welcome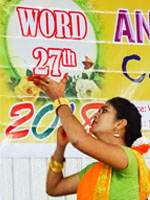 What began in the late 1980's as a movement led by a small group of young women inspired by the spirit of the Gandhian Boodan Movement of the 60's evolved in to the official formation of WORD in the year 1991. The oppressive conditions with the prevalence of highly discriminated groups and cruel practices perpetrated against the female gender were the most motivational factors. Female infanticide, foeticide and dowry in the villages and the suburban areas are just some examples for fatal grievances in the district of Namakkal....
Some of our Services
Day Care Centre - Creche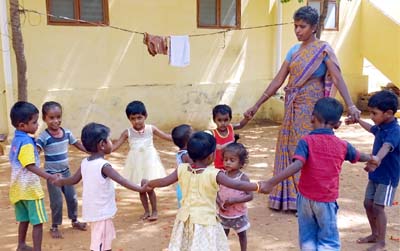 25 children of agriculture working women has enabled to get preschool education along with nutrition, care and support and preparing them for the school enrolment once they completed 5 years.
Educational materials, sports materials are also provided to the use of the children with the help of helpers cum care takers.
Integrated programme for Senior Citizens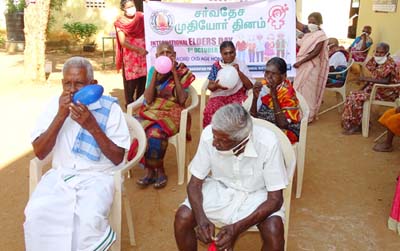 WORD has been running a shelter home for the senior citizens at Gandhi Nagar, Namakkal District, under the auspicious of Ministry of Social Justice and Empowerment, New Delhi.
Yoga, meditation and physical activities, 3 days in a week are in practice trained by the professional practitioners.
We provide shelter with food, health care, leisure time activities, counselling, mutual support at this home.


Childline 1098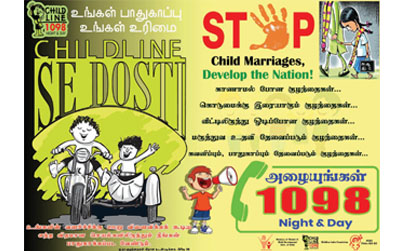 "Childline 1098" is a programme of Govt. of India to save the children below 18 years who are need care & protection.
WORD is proudly said we are also implementing this programme in Namakkal District to save the children.
Family Counselling Centre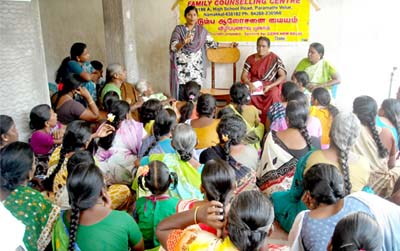 WORD has been running "Family Counseling Center" around the day hours in P. Velur, Namakkal district to enable the women, girls, and the families in the district to handle their family affairs, martial disharmony, conflicts, and interpersonal problems.
photogallery